Authenticase is a proprietary mixture of structure-specific nucleases capable of recognizing and cleaving outside mismatch and indel (insertion and/or deletion) regions, ranging from 1-10 basepairs (bp) on double-stranded DNA. The formulation has limited non-specific activity on homoduplex regions of DNA. Authenticase can be used as an error-correction reagent in oligo-based PCR gene assembly by enzymatically removing "mistakes" prior to the final renaturation and amplification step (i.e. removes mismatch/indel errors caused by oligonucleotide synthesis). Alternatively, Authenticase can replace T7 Endonuclease I in the mismatch detection assay used to assess the efficiency of genome editing.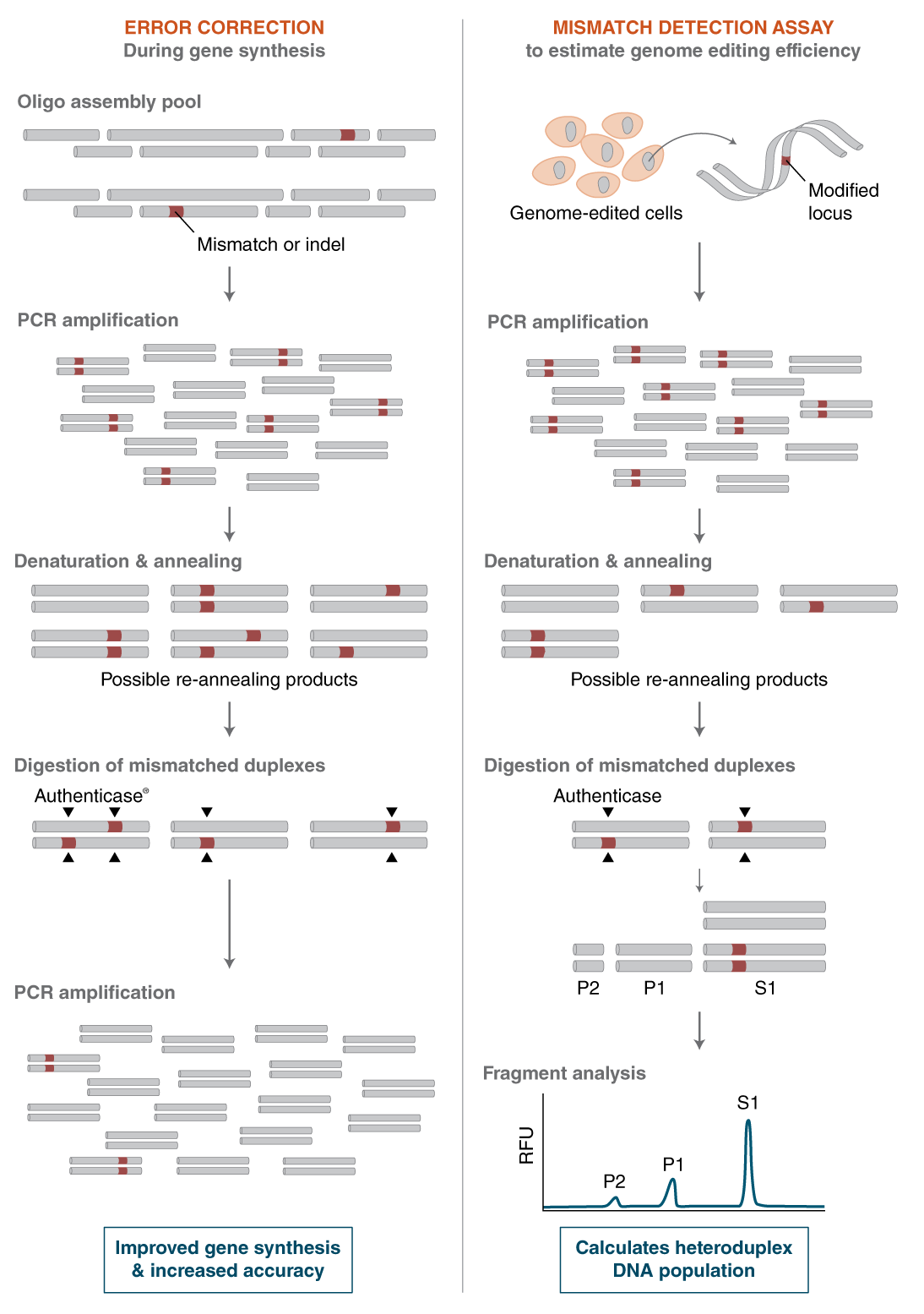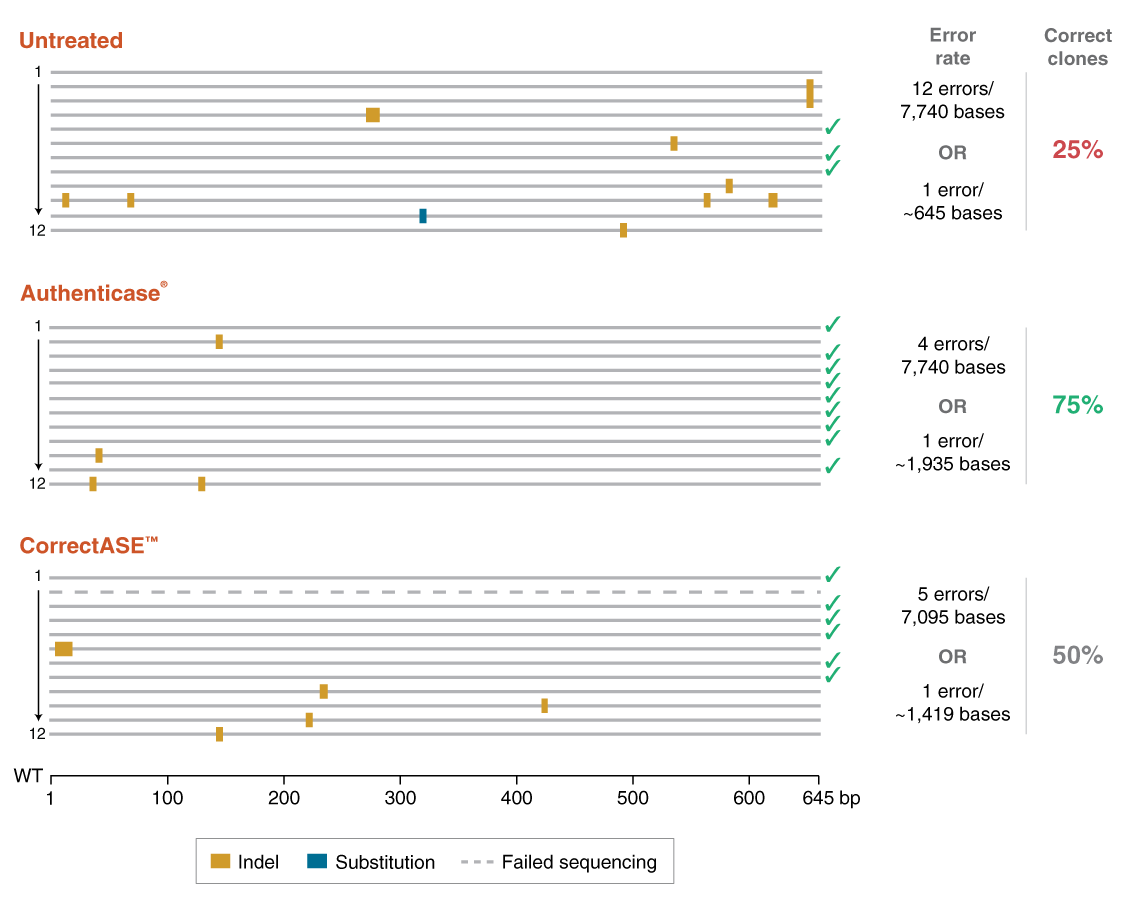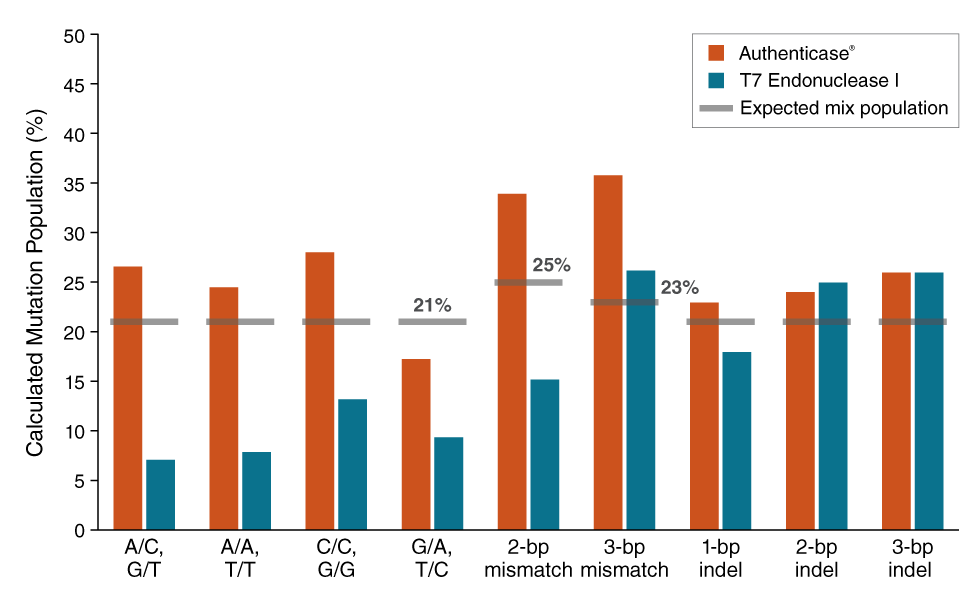 Reagents Supplied
The following reagents are supplied with this product:
| | | | | | |
| --- | --- | --- | --- | --- | --- |
| NEB # | Component Name | Component # | Stored at (°C) | Amount | Concentration |
Features
Reduces number of colonies that need to be screened and saves time
Can replace T7 Endonuclease I in mismatch detection assay
An exception occurred during the operation, making the result invalid. Check InnerException for exception details.